Legal and Privacy Policies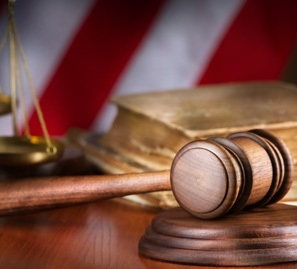 NASP's Privacy Statement
The National Association of Settlement Purchasers (NASP) is committed to and recognizes your need for protection and privacy issues on the Internet.
In general, you can visit this site without telling us who you are or revealing any information about yourself. NASP does collect the IP addresses and domain names of visitors for site administration purposes, such as to analyze this data for trends and statistics. In that circumstance, no personal information is obtained, but the patterns of usage may be tracked and monitored. NASP may share statistical or aggregated non-personal information about our users with advertisers, business partners, sponsors and other third parties. This data is used to customize this site's content and advertising to deliver a better experience to our users.

NASP's Privacy Policy
In addition to the Privacy Statement above, NASP would like to provide the following information regarding:
Collecting Personal Identifiable Information
Where information is requested (e.g. password access), NASP's practices with regard to collecting and using your information are as follows:
There are times when NASP may collect personal information from you; for example, when you are registering for the NASP annual conference or when signing up for membership. In addition, NASP may request personal information when you register to receive additional information regarding our industry or send us a question. If you choose not to give information we request, you can still visit most of the NASP website, but you may be unable to access certain options, offers and services. Unless otherwise stated, personal information provided by users will be used for marketing and promotional purposes only by NASP.

NASP will ask you when we need information that personally identifies you (personal information) or allows us to contact you. Generally, this information is requested when you apply for a password for access to sections beyond the public sections of the NASP website. Typically the information is limited to name, place of business, phone number, e-mail address, and nature of work/title, but may also include other information when needed to provide a service you requested.
Security of Your Personal Information
Except as noted herein, your personal information will not be shared outside NASP without your permission, except under circumstances where this policy would violate a court order and/or federal, state, or local law or statute. NASP reserves the right to disclose user information in special cases, when we have reason to believe that disclosing this information is necessary to identify, contact or bring legal action against someone who may be causing injury to or interference with (either intentionally or unintentionally) our rights or property, other website users or anyone else who could be harmed by such activities. We may disclose personal information in response to a subpoena, when we believe in good faith that the law requires it or to respond to an emergency situation.
Use of Cookies
The NASP website uses cookies (small amounts of data sent from our web browser to your computer and stored on your computer's hard drive) to allow us to recognize users when they come to the site and to track the pages they visit. This allows us to customize the content on the site to meet users' needs. Please note that sites you visit through links from www.nasp.com may also deposit cookies on your computer. If you decide to remove or not accept cookies, some features and services on our website may not work properly and the materials we provide when you visit our website may not be as relevant to you or tailored to your interests.
Mailing Lists
Personal information of registrants of NASP's Annual Conference may be shared with sponsors of the conference for promotional purposes. This information provided will contain the name, title, company and mailing address of all meeting attendees. These lists will be available in hard copy to all attendees at the meeting.
NASP sells member mailing information through a third-party vendor. Only members' name, title, company and mailing address are included on these lists. Members may remove themselves from this mailing list by contacting
NASP@nvmlaw.com
.
Removing or Updating Personal Information
Upon request, we will remove your information from our database or change/correct any information that you state is erroneous.
If you change your mind or wish to update personal information (such as your zip code), we will endeavor to correct, update or remove the personal data you give us. You can verify the information on record by looking up your record in the membership directory.
You may change your personal information by going directly to "My Contact Information" (must be logged in). You may at any time revise your personal information or question it by directly contacting our Membership Department at
NASP@nvmlaw.com
.
Links to Other Websites
NASP's website may contain links to other sites. These sites are not controlled by NASP and NASP is not responsible for any content contained on any such website. While we try to link only to sites that share our high standards and respect for privacy, we are not responsible the privacy practices employed by other sites. As with our site, you should become familiar with any external party's privacy policy when visiting that site.
Disclaimers
THIS WEBSITE AND ITS CONTENT ARE PROVIDED "AS IS" AND NASP EXCLUDES TO THE FULLEST EXTENT PERMITTED BY APPLICABLE LAW ANY WARRANTY, EXPRESS OR IMPLIED, INCLUDING, WITHOUT LIMITATION, ANY IMPLIED WARRANTIES OF MERCHANTABILITY, SATISFACTORY QUALITY OR FITNESS FOR A PARTICULAR PURPOSE. THE FUNCTIONS EMBODIED ON, OR IN THE MATERIALS OF, THIS WEBSITE ARE NOT WARRANTED TO BE UNINTERRUPTED OR WITHOUT ERROR. YOU, NOT NASP, ASSUME THE ENTIRE COST OF ALL NECESSARY SERVICING, REPAIR OR CORRECTION DUE TO YOUR USE OF THIS WEBSITE.
Except as specifically stated in this Policy, or elsewhere on this website, or as otherwise required by applicable law, neither NASP nor its directors, employees, content providers, affiliates or other representatives will be liable for damages of any kind (including, without limitation, lost profits, direct, indirect, compensatory, consequential, exemplary, special, incidental or punitive damages) arising out of your use of, your inability to use or the performance of this website or the content whether or not we have been advised of the possibility of such damages.
NASP uses reasonable efforts to ensure the accuracy, correctness and reliability of the content, but we make no representations or warranties as to the content's accuracy, correctness or reliability.
Some US states and foreign countries do not permit the exclusion or limitation of implied warranties or liability for certain categories of damages. Therefore, some or all of the limitations above may not apply to you to the extent they are prohibited or superseded by state or national provisions.
E-mail
E-mail submissions over the Internet may not be secure and are subject to the risk of interception by third parties. Please consider this fact before e-mailing any personal or confidential information.
Any material changes to the privacy policy will be posted on this page, the membership page and on NASP's homepage.
Contacting us
If you have any questions or comments about this policy, you are welcome to contact us at:
Privacy Issues
National Association of Settlement Purchasers
c/o Nesbitt, Vassar & McCown, L.L.P.
15851 Dallas Parkway, Suite 800
Addison, Texas 75001
Ph. 972.371.2411
e-mail:
NASP@nvmlaw.com
This policy is effective as of June 1, 2012.