Protect Yourself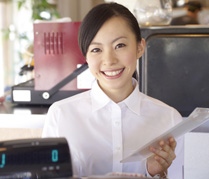 How to Protect Yourself in the Secondary Market
If you receive payments from a structured settlement and are thinking about selling part of them, here are some important things to think about first.

Do your research
When you are looking for funding companies, be wary of:
Direct mail letters that are vague about who sent them or that suggest your structured settlement payment rights are in jeopardy and should be sold quickly.
Funding companies that send a contract in the mail before you have talked with them or reached an agreement. Don't be persuaded to pursue a transaction you don't want to do.
Advertising claims. Use ads only as a way to find companies that you want to research.
Investigate more than one funding company:
Look at their websites.
Talk to their representatives.
See what professional organizations they belong to.
Get more than one proposal.
Ask the attorney who will be handling the court approval process:
How long it will take.
Who the judge will be.
For a copy of the papers that will be filed with the court; then read them.

Have a Plan
Think about how you will use the money and be ready to explain your plan to the attorney and the judge.
Sell the right amount:
If you need $45,000 to pay off your debts, sell just enough to do that.
If you sell too little and return to court two months later with another transfer request, the judge may question your money-management skills and not approve the transaction.
Sales on the secondary market cost time and money; you don't want to waste either one.

Understand that you will have to provide private and confidential information
You will have to provide private and confidential information to the funding company, the attorney handling the transfer, and the court about your personal and financial circumstances.

Be confident, positive, and persistent
Be confident, positive, and persistent, but respectful of the court and the process. Of course, problems can come up. Here are some things to watch out for:
Promises that you will have your money within two weeks after signing a contract. The court approval process takes anywhere from 30 to 180 days, depending on the state.

The fine print. Read the disclosure and know the terms of the deal before you sign a contract.
Beware of high pressure sales tactics and promises that sound too good to be true.
Beware of people whom you don't know contacting you after you have completed a transfer or while you are awaiting your court date.
A structured settlement may not be sold in an arbitration proceeding; it must be approved by a judge.
If the contract includes an arbitration provision, make sure that the arbitrator or arbitration organization is identified and reputable and the place of the arbitration is in your state or city/town.
Ask whether you will have to pay any fees when you transfer rights to future payments. These can include attorney fees, processing fees, and cancellation fees if the transfer is not approved by the court. While most funding companies, do not charge any fees to the payee, you should confirm in advance whether they charge fees and what the fees are.
If you owe past-due child support or have any tax liens, those will be paid first from the proceeds of the transfer. Once those obligations are paid and satisfied, you are generally entitled to what is left.